CHECK OUT OUR "THINGS TO DO" page for up to date happenings.  Like us on Face Book! Follow us on Twitter!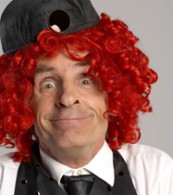 STAYING WITH US IS LIKE STAYING WITH FAMILY … YOU LIKE!
We make saving money easy. 
Go to our website www.bayfront-inn.com,  or click the  Reservation Medallion to make a Reservation, OR  simply give us a call toll free 1-877-772-0072.
SAVE $$$  when you BOOK DIRECT  online or by phone ***

CLICK ONTO THE MEDALLION (left) AND GET YOUR RESERVATION STARTED ……
1. Choose your travel date (s).
2. How Many Nights you will Stay?
3. Choose the Room you want to occupy
4. Look for the Picture and then Click the ADD button for the Discount you want applied to your reservation.
5. Complete your Check-out.    Read our POLICIES on SMOKING and PETS.  Got questions, just give us a call at 805. 772-5607
HELP YOURSELF TO THESE DISCOUNTS!
NEW GUEST PERK!: September 5 thru October 31st –

Wine Lovers Deal

: 2 night stay ANY ROOM AND ANY TIME and you PICK UP 1 bottle of wine from MCV winery tasting room in Morro Bay 

our year round discounts….
ANYTIME 11% Off  just because we like BOB DYLAN   Any room, Any time! Good thru 2020 stays.
WEEKENDS ROCK : 13% off  per night when you stay 2 weekend nights (Fridays thru Sundays).

SPRING FLING : 16% off  per night when you stay 2 nights (Sundays thru Thursdays). Stay April 2nd thru June 20th.  Black out dates: (black out dates May 28th-29th, June 11th).  
SPEND 2 NITES IN APRIL (KITE FLYING SEASON) and get 1 free kite!
DON'T FORGET MUUMUU MAY – Wear 1, Moo at the front desk and get an additional $5.00 off.

ENDLESS SUMMER: 15% off per night when you stay 2 nights (Sundays thru Thursdays). Stay June 21st thru August 31st.
FESTIVE FALL : 20% off  per night when you stay 2 nights (Sundays thru Thursdays). Stay September 3rd – December 20th.  Black out dates: October 8th/9th, November 12th/13th and November 23rd.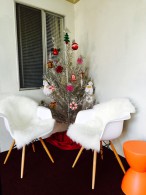 25% off per night when you WINTER AT THE SEA 
Stay 1/2/18 THRU 3/31/18  (some black out dates) 
SUNDAYS THRU THURSDAYS.
2 NIGHT MINIMUM STAY. 5 night MAXIMUM stay.
Black out dates January 14, Feb 11-12, and 2/18-19
Like us on FACEBOOK to see all the latest news in Morro Bay at special deals at our little retro MOTEL.
*** RESTRICTIONS  and POLICIES

*

Book direct

to receive our Discounts. (Reservations made through a 3rd party such as Booking.com, Hotels.com, Expedia, etc. will NOT be entitled to take advantage of these discounts.)
Discounts apply to the Room Rate only.
Maximum occupancy is 2 persons inclusive of persons over the age of 3 years.
13 of our rooms are Pet Friendly. Read our pet policies.

Current Transient Occupancy Tax 10% and a 3% BID tax and 1% County Tax = a total of 14% is added on top of the room rate. These are government assessments and can change.
5 day notice of cancellation. Read our Policies.
Check in is 3pm.
Front office closes at 6pm. Please call us should you need a later check in.
Quiet time is 10pm-8am.
NO SMOKING FACILITY. Read our Policies
Check out is 11am. Read our Policies regarding late check outs.
Management reserves the right to deny accommodations.
WHEW!!!!  See you soon!
Bayfront Inn
Morro Bay, CA
www.bayfront-inn.com
(805) 772-5607